"On a given day, a given circumstance, you think you have a limit. And you then go for this limit and you touch this limit, and you think, 'okay, this is the limit.' As soon as you touch this limit, something happens and you suddenly can go a little bit further."
Ayrton Senna
There lies within every person an unconscious strength that helps push them beyond their perceived abilities. Like the depths of the ocean, we need to explore this unknown power and harness it. How bad do you want it.
Digital parametrics, big data, and the creatures of the deep - all coming together to evoke a sense of strength and sport. The Gar, The Eel, and the Dazzle are all gender-neutral patterns and designs that tie in the Nike aesthetic with swimming-heritage undertones.
How bad do you want it?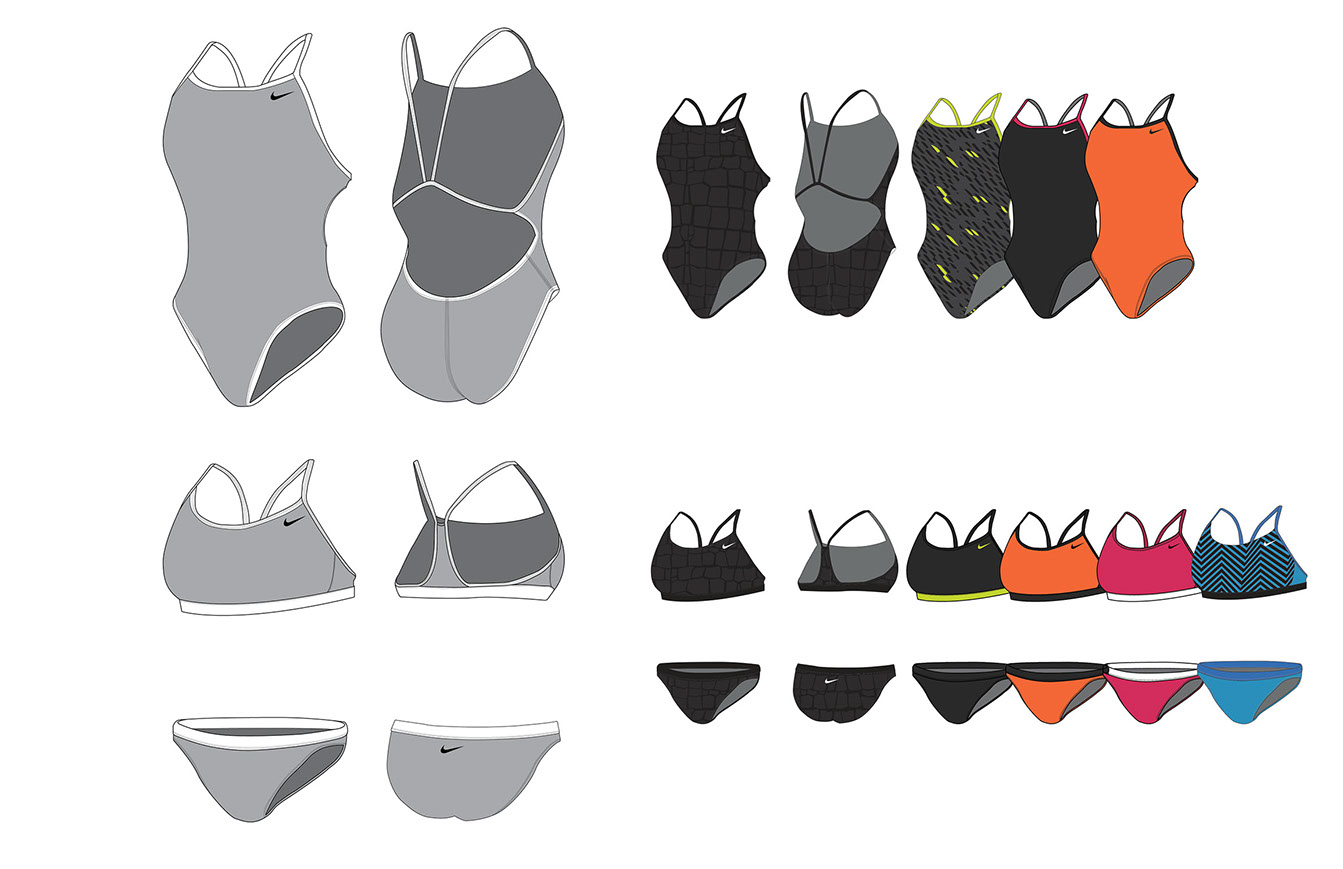 The one-piece race suit is designed with thinner straps that run higher up on the shoulders and meed at a lower point on the back to improve the aerodynamics of the body moving through the water, as well as reduce stress on the shoulders and back.
The two-piece practice suit looks to the shape and support of existing base layer products to help provide a supportive and aerodynamic suit with a heightened athletic aesthetic, drawing off Nike's established place in the sportswear industry.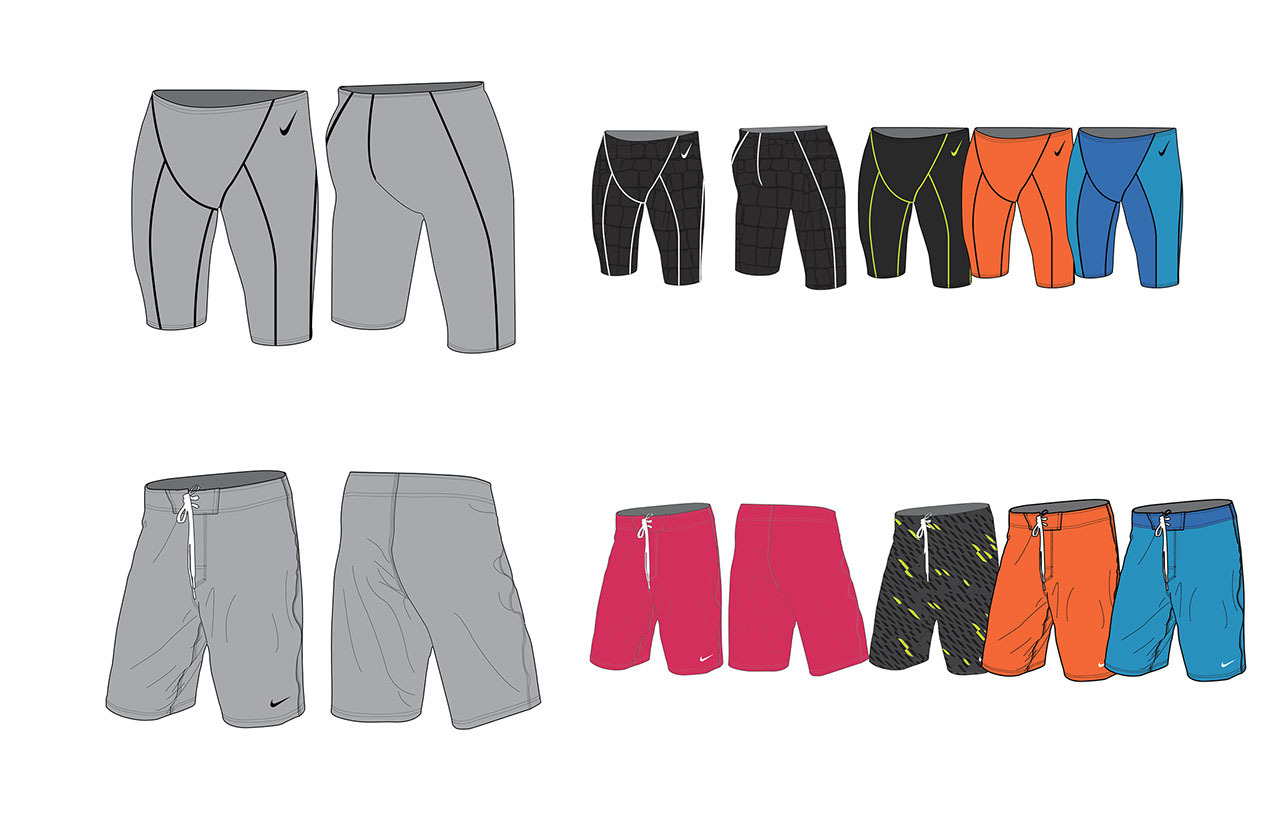 The racing jammer focuses on providing the swimmer a low-profile, aerodynamic suit with an elevated aesthetic.
The Nike boardshort updated the traditional boardshort with new 21st-century technology and manufacturing to improve the suit and its functions. A re-enforcing bonded overlay on the waistband provides a lighter, low-profile waist.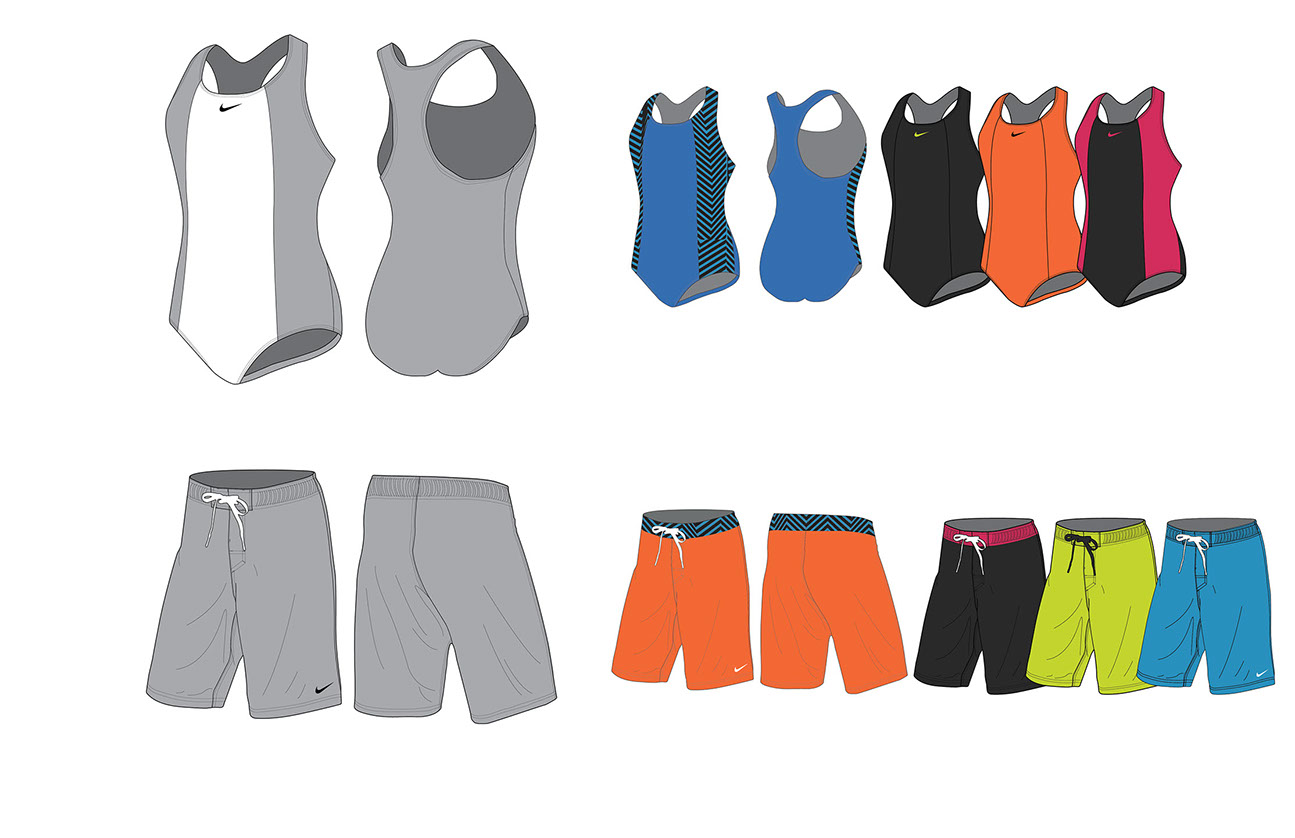 The girl's one-piece suit combines a sporty modern cut with bright color blocking to elevate the traditional suit design into the Nike aesthetic.
The boy's boardshort brings a clean Nike athletic aesthetic to the table, rendered with fun colors and a traditional cut.