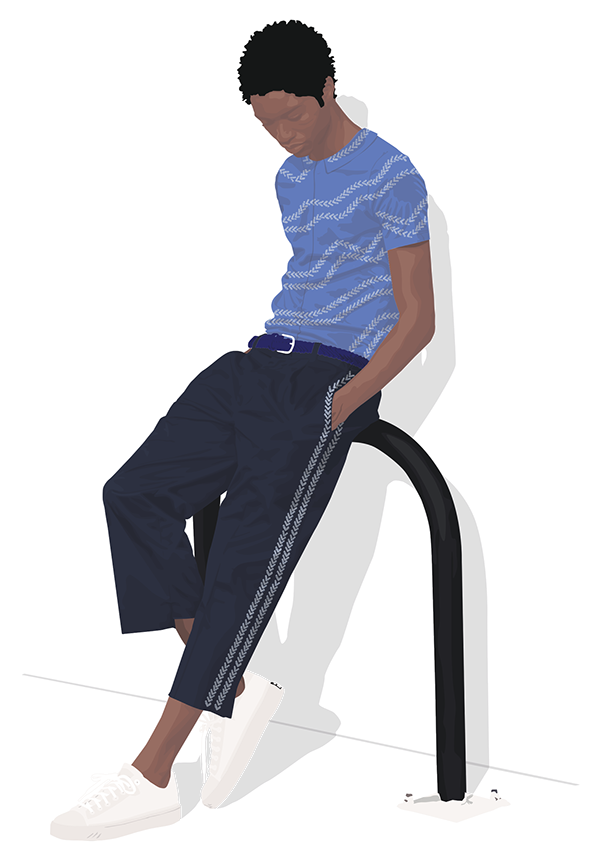 1. The incubated koji is spread and divided evenly into koji buda. The rice is thoroughly mixed to ensure that the mold will propagate uniformly.
2. The rice is held in the koji buda for a day to allow the mold to continue to propagate.
3. The rice is removed from the koji muro, and spread onto a cloth.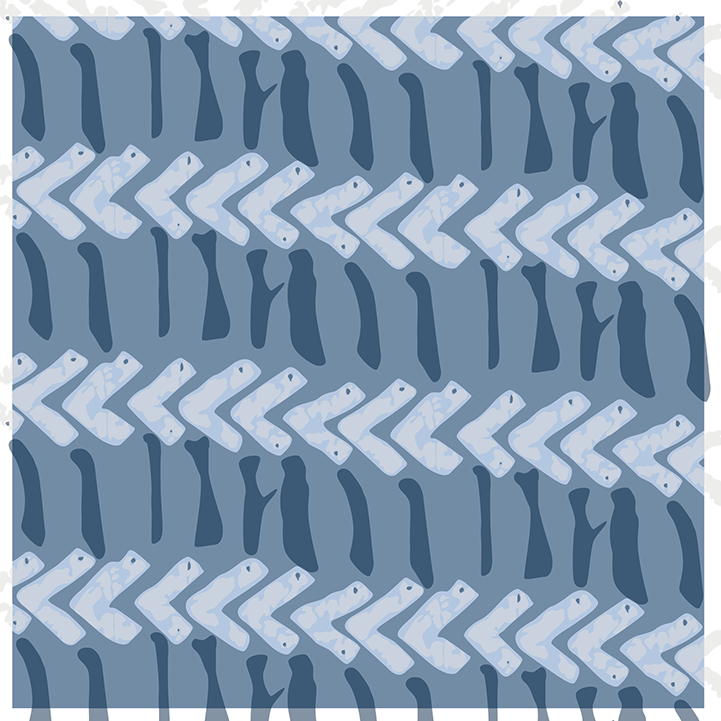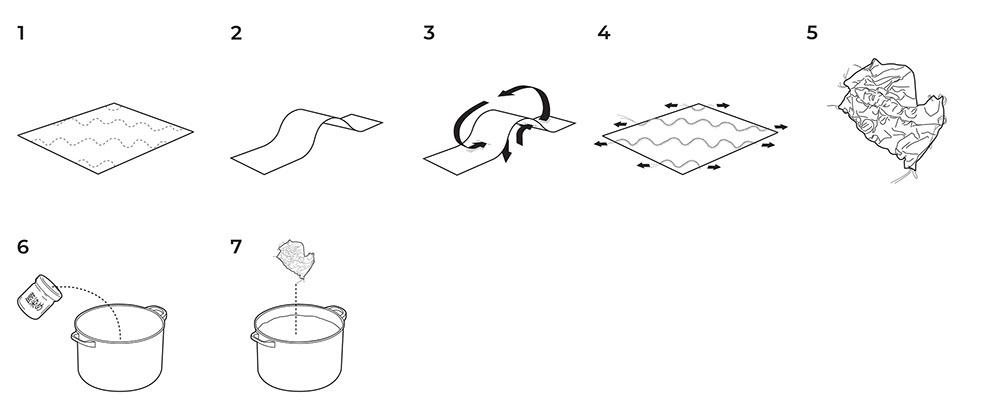 1. A pattern is marked along the cloth.
2. The cloth is pinched with the fingers along the pattern lines.
3. A single row of stitching is made close to the fold. The stitching is done with a circular motion of the needle; it is inserted at the back of the fold, and the point is brought over the edge of the fold and is inserted again from the back. Thread is not drawn up with each stitch, so as the stitching progresses the gathered cloth is brought over the needle onto the thread.
4. The threads are drawn tight to synch the fabric into a folded form.
5. The drawn threads are knotted.
6. The indigo dye is prepared.
7. The drawn cloth is dyed.